Evviva, il 29 e 30 Marzo 2010 si torna a porre la preferenza sulle scelte politiche.
Treni con sconti per gli italiani all'estero.
Promesse favolose da parte di tutti i gruppi politici.
Sorrisi smaglianti di tutti i candidati.
Ma l'immagine dell'elettore dov'è?
Sono un elettore e non parteggio ne' da una parte, ne' dall'altra.
Se non ritiro il bigliettino dei leghisti mi danno del comunista.
Se rifiuto di ritirare il bigliettino del partito democratico mi danno del leghista.
Qualche amico candidato mi ha chiesto di essere votato: per onestà morale e civile non posso votare chi non è nemmeno in grado di gestire l'amministrazione di un condominio, anzi con determinata scaltrezza e noncuranza fa i propri interessi.
Come si può pensare di affidare l'incarico economico a questo genere di personaggi?
A volte colloquio con amici d'oltralpe i quali mi chiedono se non provo vergogna ad appartenere ad uno stato dove chi governa è "impegolato" alla grande.
Tutti quelli che vedo in lista sono impegnati in azioni di avanzamento per nulla sociali quanto per ottenere posizioni di influenza e di comando.
Sono i PRETENDENTI.
Proprio non so ne' tantomeno sono in grado di scegliere la giusta preferenza per il benessere dei cittadini Italiani.



---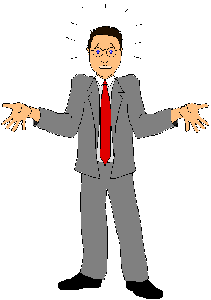 March 6th 2010
Hooray, 29th and 30th March 2010 we'll place a preference on Italian policy.
Trains with discounts for the Italians that come back from abroad.
Fabulous promises by all political groups.
Smiles of all candidates.
But where is the image of the elector?
I am the one that will sign a vote but I don't say on which side I am.
So the Northern League say to me that I'm a Communist.
The Democratic Party say that I'm one of the Northern League.
Some friends of mine asked me to be voted: for moral and civic honesty I cannot vote for the one that is not even able to handle the administration of a condominium, rather cunning and carelessness is determined by their own interests.
How can you expect to be in charge of business if you behave in such way?
Sometimes some friends from beyond the Alps asked me if I do not feel ashamed to belong to a state where the ruler is "bogged down" at large.
All I see is that all the men in the list are not involved for the social progress but only to obtain positions of influence and command.
They are the PRETENDERS
I just do not know and I'm not able to choose the right preference for the welfare of the Italian citizens.