L'uomo

Hanno chiesto al Dalai Lama:
COSA L'HA SORPRESA DI PIU' NELL'UMANITA'?
E lui ha risposto:
"Gli uomini...
perché perdono la salute per fare i soldi
e poi perdono i soldi per recuperare la salute.
Perché pensano tanto ansiosamente al futuro,
che dimenticano di vivere il presente in tale maniera
che non riescono a vivere né il presente né il futuro.
Perché vivono come se non dovessero morire mai
e muoiono come se non avessero mai vissuto."


---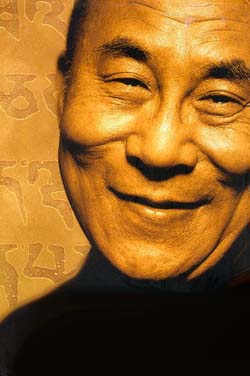 Mankind

Someone asked at Dalai Lama:
WHAT MOST IMPRESSED YOU ABOUT THE UMANKIND?
He responded:
"The men...
because they forfait the health to earn money
and then spend the money to recover health.
Because they anxiously think so much about the future,
to forget to live the present in such way
that they don't live the present neither the future.
Because they live as if they had never to die
and they die as if they had never lived.